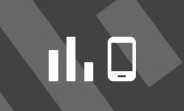 A couple of major events are taking place next week with Apple and Xiaomi about to announce new premium smartphones. Obviously, the new iPhones are looked forward with more excitement as the 13 Pro Max was the most popular entry in our database this week even though the phone isn't even announced yet.
The Redmi Note 10 Pro had to settle for second and the Galaxy A52s stepped down to third.
In fourth we have another newly announced phone – the global Reno6 Pro that just its debut with several differences compared to the phone of the same name in China.
Redmi 10 Prime moved up to…